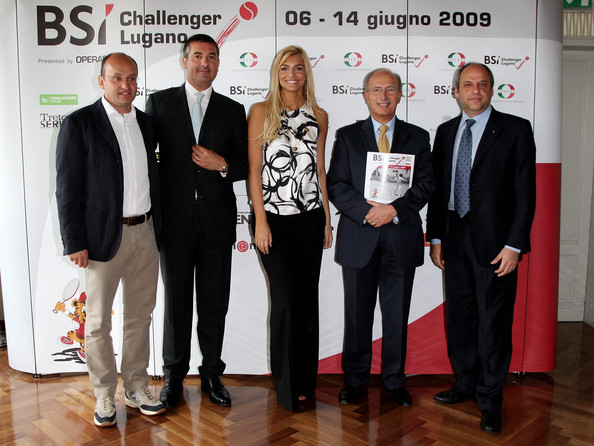 About >>venture>>
Venture is the leading competition for up-and-coming entrepreneurs in Switzerland. Founded by Dr. Thomas Knecht in 1997, the competition empowers young innovators to develop their business ideas into startup companies. A joint initiative of ETH Zürich, McKinsey & Company, Knecht Holding, Innosuisse and EPFL >>venture>> has been led by the >>venture foundation>> since 2013.
1. Dr. EUGENIO BRIANTI, 2. Soren Bjoness, Norway, UBS Business, Novartis under the Company VENTURE. 
https://www.venture.ch/about
Vice Chairman Senior Advisor EFGI Oct. 2016
Direttore Generale PB Ticino, Area manager clientela svizzera, poi Membro del Cda ed infine ViceChairman. Già membro del CdA della FINMA da gennaio 2011 a giugno 2013 Vice Presidente ARL SA, Autolinee Regionali Luganesi
Presidente Funicolare San Salvatore Banks BSI: Entrato in BSi nel 1980 ho svolto varie funzioni all'interno dell'organizzazione, sia di Staff che infinedi fronte. Nel 2003 sono entrato a far parte della Direzione Generale e dal 2011 nel CdA della BSi dicui sono diventato Vice-Chairman nel 2013.
Già Consigliere d'Amministrazione di FINMA dal 01.2011 al 07.2013
FINAT QUESTION / Bos Real Estate S.A. Bos Manager Constructe GUY BOSEMEAN FRENCH, Bos Conseil Sarl. Bos Holding S.A. BURKINA FASO: ABAC. Association Burkinabè pour l'Action Communautaire. ACMES, ISOMET. Sarl.
SECA
Per 1. Juni 2019 übernimmt OBT das Dienstleistungsgeschäft Payroll Services von Swiss Life. Für Swiss Life war es wichtig, einen verlässlichen Partner zu finden, welcher wie Swiss Life hohe Ansprüche an einen kundenorientierten Service sowie an Qualitäts- und Sicherheitsstandards hat. Diesen Partner hat Swiss Life mit OBT gefunden.
https://www.venture.ch/about