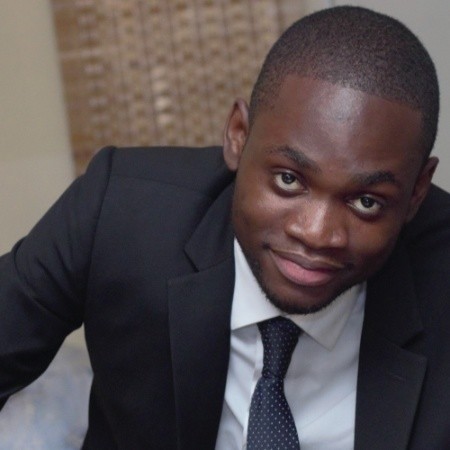 Yoel Musoko (JOEL) Kayembe
Accountant at the HEINEKEN company/BRALIMA
Democratic Republic of the Congo
Experienced accountant with a demonstrated history of working in the beverage industry. Skilled in Microsoft Excel, Navision ERP (Financial Management Module). Skilled in Accounting, Accounts Reconciliation, Accounts Receivable Management, Aged balance analysis and Invoicing. Strong accounting professional with a customer-centric vision graduated from the Protestant University in Congo (UPC).
Certification in Accounting:
- IAS/IFRS Accounting (Université du Québec en Outaouais - UQO) 2018
- Accounting Fundamentals (Corporate Finance Institute - CFI) 2019
- SYSCOHADA Financial Accounting (FIDUCIA - Kinshasa) 2018
- Corporate tax accounting (FICUCIA - Kinshasa) 2017
Professional trainings:
- English Language (American Language Institute | CALI/Kinshasa) 2015
- Advanced Excel Course (Heineken Excel Training) 2018
Experience
The HEINEKEN Company
Accountant (JR Order to Cash Administrator)
Company Name The HEINEKEN Company
Dates EmployedAug 2018 – Present
Employment Duration8 mos
Location Kinshasa
- Keeping inventories of packaging stocks
- Reconciling Accounts Receivable in Microsoft Excel with internal accounting details provided by the ERP system (Navision) & preparing monthly overview
- Facilitating the identification and resolution of any customer disputes in a proactive way
- Analyzing the Sub-ledger accounts in Navision ERP (Financial Management Module)
- Monthly closing activities : (1) making the A/R aged balance & allocating provision considering impairment of doubtful debts ; (2) compiling monthly inventory report (Navision ERP, Stock Module).... See more
Proximity communication Ets
Financial Assistant
Company Name Proximity communication Ets
Dates Employed Jun 2016 – Present
Employment Duration2 yrs 10 mos
LocationKinshasa
Made invoices & supporting reports
I reviewed documentss for grammar, spelling errors, and content.
VAT calculation
Rawbank
Accounts Payable Accounting | Accounting Department (Internship)
Company Name Rawbank
Dates EmployedAug 2016
Employment Duration1 mo
LocationKinshasa
Receipt confirmation of invoices
Filing accounting books
VAT calculation