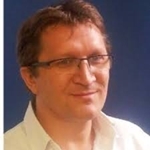 Thierry Zumstein
Executive Vice President, Société Générale Private Banking (Suisse) SA
Age Total Calculated Compensation This person is connected to 0 Board Member in 0 organization across 1 different industries.
-- --
Background
Thierry Zumstein serves as Executive Vice President of SG Private Banking (Suisse) S.A.
Corporate Headquarters
Rue de la Corraterie 6
Geneva, Geneva 1211
Switzerland
Phone: 41 22 819 02 02
Fax: 41 22 819 04 03
Board Members Memberships
There is no Board Members Memberships data available.
Education
There is no Education data available.
Other Affiliations
There is no Company Affiliations data available.
Neueste SHAB-Meldungen: Thierry Zumstein
SHAB 202/2016 - 18.10.2016
Kategorien: Änderung bei Personen
Publikationsnummer: 3113839, Handelsregister-Amt Wallis, (626)
GP GESTION PRIVEE SA, à Sion, CHE-112.378.121, société anonyme (No. FOSC 191 du 03.10.2013, Publ. 1108143).
Personne(s) et signature(s) radiée(s):
Varone, Jean-René, de Savièse, à Savièse, président, avec signature collective à deux.
Inscription ou modification de personne(s):
Zumstein, Thierry, de Genève, à Onex, président, avec signature collective à deux;
Vetsch, Nicolas, de Grabs, à Ferlens VD, administrateur, avec signature collective à deux.
Banque Heritage is a family-controlled financial group with its headquarters in Geneva, Switzerland and overseeing CHF 5 billion of assets. It focuses on Private Banking and Asset Management activities (UHNWI, Families, and Institutions), and its strategy is based on acquiring new clients in Switzerland and across Growth / Emerging markets.
Banque Heritage traces its roots to the 170-year history of the merchant business of the Esteve family which operates today as ECOM Agroindustrial Corp., a global commodity trading and processing company that plays a top-tier role in commodities such as coffee, cotton and cocoa. Despite its international scope and market leadership, the company remains proudly family-held by the Esteve family.
Furthermore, it should be noted that ECOM's engagement with Switzerland has a longstanding history. In 1967, a sales and treasury center for the European branch of ECOM Agroindustrial Corp. was established in Lausanne; this eventually became the holding company of the agribusiness group. This fact clearly strengthened the family's ties with and commitment to Switzerland, paving the way for the vision that Carlos Esteve had as an undergraduate and which will take shape a couple of decades later.
Heritage was established in Lausanne in 1986 as a family office under the name of Heritage Finance & Trust. Six years later, in 1992, the headquarters were transferred to Geneva. In 2004 the Swiss Federal Banking Commission, currently known as FINMA, granted Heritage the Swiss Federal Banking License. The license allowed it to develop its commercial perspectives after having operated as a non-bank financial institution since 2000.
As part of the Bank's international growth strategy, the Group acquired a 60% stake in Banco Surinvest, a Uruguayan Bank formed in 1981 by several large financial institutions such as IFC, Rabobank, and HSBC. This shareholding was later increased to 100%. The Group's confidence in its subsidiary, Banque Heritage (Uruguay) S.A., has been reinforced in 2013 with the acquisition of the retail, commercial and corporate banking operations from Lloyds TSB Bank plc. in Montevideo.