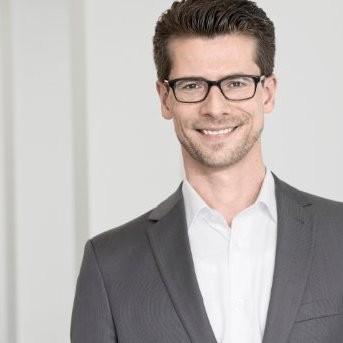 Experience
UBS
Head of Client Insight
Company Name UBS
Dates EmployedAug 2014 – Present
Employment Duration4 yrs 8 mos
LocationZürich Area, Switzerland
Established the new 'Client Insight' department at UBS Wealth Management – a globally operating team dedicated to creating a more client-centric UBS
Acting as the independent source of truth for UBS senior management that creates a fact-based understanding of markets and clients
Leading the team that covers all client research, client analytics, client experience and performance measurement capabilities globally, and managing a 7-digit budget
GE Capital
Head of Online Marketing / Advertising / Branding
Company Name GE Capital
Dates EmployedJan 2011 – Jul 2014
Employment Duration3 yrs 7 mos
LocationZürich Area, Switzerland
Responsible for development of new brand "Cembra" for Swiss IPO of GE Money Bank (positioning, name, logo, brand guidelines), and led large project team to redesign all materials
Responsible for developing and implementing Swiss marketing strategy and annual mar... See more
Credit Suisse
Company Name Credit Suisse
Total Duration8 yrs 4 mos
TitleHead of Client Feedback / Market Research
Dates EmployedFeb 2005 – Dec 2010
Employment Duration5 yrs 11 mos
LocationZürich und Umgebung, Schweiz
Established a global center of competence for client feedback.
Supervised all national and international market research activities for the bank.
Introduced a strategic customer satisfaction program in 20 markets globally.
Led the feedback process for customer complaints addressed to top management.... See more
Title Senior Project Manager
Dates EmployedSep 2002 – Jan 2005
Employment Duration2 yrs 5 mos
LocationZürich Area, Switzerland
Identified insights based on market research projects for Credit Suisse and Winterthur Insurance.
Created and ran market and target group segmentations, communication trackings, product tests.
MSR Consulting
(Senior) Consultant
Company Name MSR Consulting
Dates EmployedJun 1999 – Aug 2002
Employment Duration3 yrs 3 mos
LocationCologne Area, Germany
Managed consulting projects to increase customer retention and service quality.
Established customer and employee retention programs, ran process optimization, customer segmentation, service controlling projects.