In 2013, SIX took over the Austrian PayLife Bank GmbH, followed by Norwegian Oslo Clearing ASA in early 2014. 
SIX increased its stake in Luxembourg's financial infrastructure service provider CETREL in 2014, which is now fully owned by SIX.
Cetrel and PayLife merged with SIX Payment Services and adopted the trade name of the latter.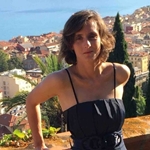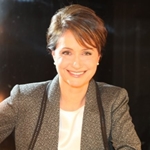 1. Mrs. Alesandra Folli, Italy: PKF Financial controller for an international company specialised in integrated logistic facilities and services. Sector: oil and gas. Location
Milano, 2014 till present
2. Mrs. Fitzpatrick, Italien/USA, busy by Postfinance and busy by UBS 2011-2018 3. Jos Dijsselhof, actually Chief executive officer at SIX Group, 2006-2008 ABN AMRO NL,
2008-2010 Head of Asia Pacific Royal Scotland Bank, 2012-2014 ANZ General Manager Group Hubs, Singapor, 2014-2017 Group COO Amsterdam 4. Jürg Brun, was busy by the Bank UBS, is busy now for J.P. Morgan Bank Luxemburg and busy by Bank Pictet S.A. Geneva, Dr. Alain Bichsel Head of the SIX Group Switzerland.
UBS DARK POOL IS A CASE OF THE UNITED STATES
In finance, a 
dark pool
 (also 
black pool
) is a private forum for trading securities, derivatives, and other financial instruments.
[1]
Liquidity on these markets
 is called 
dark pool liquidity
.
[2]
 The bulk of dark pool trades represent large trades by 
financial institutions
 that are offered away from 
public exchanges
 like the New York Stock Exchange and the NASDAQ, so that such trades remain confidential and outside the purview of the general investing public.