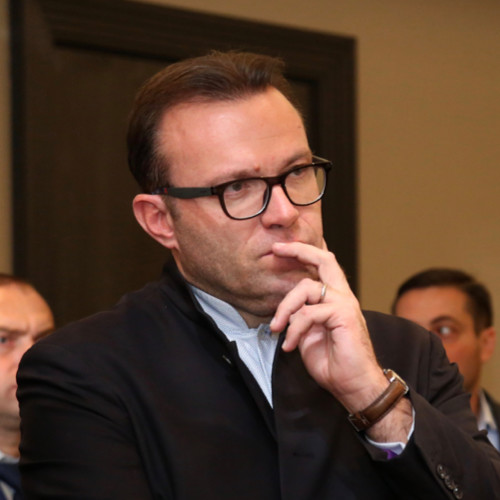 Experience
Arminius LLC
Company Owner
Company NameArminius LLC
Dates EmployedSep 2017 – Present
Employment Duration1 yr 4 mos
LocationErevan, Armenia
Arminius provide a complete range of services to investors in the hotel, tourism and leisure industries.
We specialize in the provision of advisory services to the hotel, tourism and leisure industries, providing a full range of services to our clients who have investments in the sector, or who are looking to enter them through development, acquisition or other means.
NEXVAP
Co Founder & Co Owner
Company NameNEXVAP
Dates EmployedMar 2014 – Present
Employment Duration4 yrs 10 mos
LocationPuidoux
Kaysura Sàrl
Co-Owner & Managing Director
Company NameKaysura Sàrl
Dates EmployedAug 2012 – Dec 2014
Employment Duration2 yrs 5 mos
LocationMontreux
Luxury consumer goods and fine food.
Provins Valais
Sales Export Director
Company NameProvins Valais
Dates EmployedMay 2005 – Oct 2012
Employment Duration7 yrs 6 mos
LocationSion (Switzerland)
-Responsible for the export markets of Provins Valais.
-Lead and developed export of swiss wines in 54 countries worldwide.
Provins Asia Ltd
Managing Director
Company NameProvins Asia Ltd
Dates EmployedNov 2007 – Jul 2012
Employment Duration4 yrs 9 mos
LocationHong Kong SAR - Switzerland
Lead the company and managed go-to-market plans of Swiss goods in major Asian markets under the
www.switzerland.com
brand.
Show 3 more experiences
Education
Ecole hôtelière de Lausanne
Ecole hôtelière de Lausanne
Degree NameBCs Field Of StudyHospitality Business
Dates attended or expected graduation 1997 – 2001
Activities and Societies: Theatre, Student Committee
Graduate with honors
Ecole Ardevaz
Ecole Ardevaz
Dates attended or expected graduation 1992 – 1995