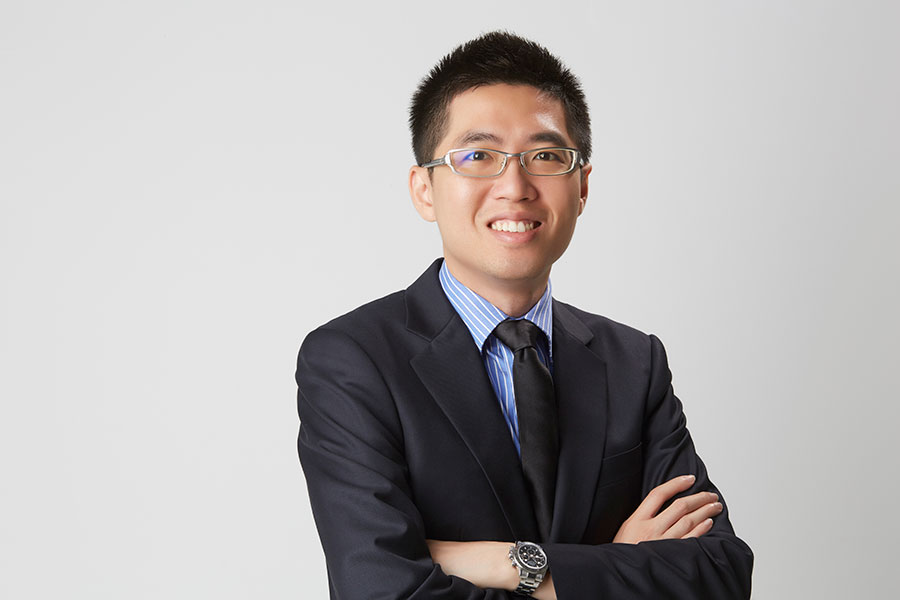 Mr. Lawrence Chai, the founder of 3E Accounting Group, is a Chartered Accountant with regional experience in the field of corporate services, auditing services, financial due diligence. He is a Fellow Member of the Association of Chartered Certified Accountants ("FCCA"), a Chartered Accountant of Singapore (CA (Singapore)) of the Institute of Singapore Chartered Accountants ("ISCA"), an Accredited Tax Practitioner (Income Tax & GST) of the Singapore Institute of Accredited Tax Professionals ("SIATP"), a Chartered Accountant of Malaysia ("CA (Malaysia)"), a member of CPA Australia ("CPA (Aust.)"), ASEAN Chartered Professional Accountant ("ASEAN CPA"), Ordinary Member of the Malaysia Institute of Human Resource Management ("MMIHRM"), Associate Member of Singapore Human Resources Institute ("SHRI"), an Affiliate of the Singapore Association of the Institute of Chartered Secretaries & Administrators ("SAICS") and an Ordinary Member of Singapore Institute of Directors ("MSID"). Lawrence has been awarded the LCCI International Qualifications for MYOB Computerised Accounting system and UCCI Certificate for UBS Computerised Accounting system. In addition to this, Lawrence is also Xero's Certified Advisor and QuickBooks ProAdvisors.
Prior to establishment of 3E Accounting in 2011, Lawrence worked in a medium-sized audit firm, which has office presence in Singapore and Malaysia. Baker Tilly Monteiro Heng, an affiliate firm of Baker Tilly in Malaysia, was the starting point of Lawrence's outstanding career achievement. During his employment at Baker Tilly, he was involved in the audits of listed and non-listed companies of various industries. Besides, Lawrence was involved in business advisory work including due diligence reviews for both local and overseas companies and special investigation engagements.
Lawrence's vast auditing experience in many listed companies across the globe like Singapore, Malaysia, China and many more, has been one of the important cog that drives the success of 3E Accounting. His experience in Singapore with LTC LLP, an affiliate firm of BKR International in Singapore, extends to a wide range of industries for both listed and non-listed companies including manufacturing, trading, retailing, hospitality, construction, water treatment plants, hypermarket, non-profit organization, software engineering, property development and investment holdings.
Lawrence championed the establishment of 3E Accounting International, an International Accounting network with the global presence in more than 50 countries worldwide today. Aimed to offer services beyond excellence through a well-connected global network, 3E Accounting International is established with a strong professional background, good knowledge within their local jurisdiction and trusted experience in handling clients internationally. Other than global business expansion and international company incorporation services, Lawrence's extensive experience in Singapore and Malaysia has helped to support clients to start their Malaysia business through the Malaysia Desk in Singapore.
On top of all these, Lawrence has bagged many awards that recognised his achievements and efforts in the industry. His positive media presence is another testament to his talent and leadership. From interview featured on Wealth & Finance International to Channel NewsAsia, Lawrence's positive media presence has given 3E Accounting a face-lift as a competent and reliable accounting firm.
Mr. Lois Tang – Tax Director
Mr. Lois Tang – Tax Director
Mr. Lois Tang, the tax director of 3E Accounting, is an approved tax agent licensed by the Ministry of Finance, a member of the Chartered Tax Institute of Malaysia, Malaysian Institute of Accountants, and Association of Chartered Certified Accountants.
Before his employment with KPMG Tax in Malaysia, Lois started his career at a medium-sized audit firm, Baker Tilly in Malaysia. During his employment, he was progressively involved in the audits of listed and non-listed companies from a variety of industries.
His 8-year experience in KPMG Tax in Malaysia translated into invaluable experience on the practical aspects of corporate taxation in Malaysia. He has been involved in providing tax advisory and compliance services as well as tax due diligence review on companies subject to acquisitions, takeovers and mergers. His vast tax experience covers a wide range of industries including trading, manufacturing, investment holding, healthcare, banking and finance, hotel, plantation, construction and property development. Lois is now an experienced expertise in both personal taxation as well as corporate taxation in Malaysia.
Our Professional Team
3E Accounting has a team of more than 50 staff to support you in Singapore and Malaysia. Our professional team is a talent pool that consists of qualified and experienced Director, Partners, and Managers in all relevant fields like Accounting, Taxation, Immigration, GST, SST, Corporate secretarial, and Human Resource etc. We have staff from different background: our Malaysia Tax Director from the Big Four, our managers from Large CSP, Qualified accountant and tax professionals from Mid-tier audit firm. With the diversified experiences and expertise we have, we can assure that your business is in our good hand always.