MOHAMED GHOUMID ET ASSOCIES AVEC:Associés:
 Riad Nabil, de France, à Porcheville, F, Ghoumid Mohamed,
de France, à Guerville, F, et Jabri Fouad, de France, à Suresnes, F, chacun pour
67 parts de CHF 100.
DANNY SOTTO
4 Allee Alfred De Vigny, F- 95200 Sarcelles, France
Translation: Two numbers for the same company, first 528504074,
second 528 006 374. This numbers are not knowen. Under the address
108 Rue de l'Abbé Groult 75015 are only Restraurants.
https://plus.google.com/104029271372898502380
UNDER TAIEB KHAMOUS
Exclusive Gemstone Invest Ltd is a dissolved company incorporated on
4 May 2017 with the registered office located in Dover, Kent. Exclusive
Gemstone Invest Ltd has been running for 1 year 6 months. There are currently 1 active director and 0 active secretaries according to the latest confirmation statement submitted on 4th May 2017.
DIAMONDS DELIVERY trough the Czech Republic and Poland
Mrs. Di Paolo is French
JEANINE ESTHER DI PAOLA Francouzská republika - Obchodní rejstřík 
FIRMY 
Společnost Funkce Od (-Do)
Exas Capital s.r.o.
Jaurisova 515/4, Michle (Praha 4), 140 00 Praha Společník s vkladem 21.12.2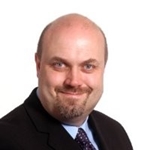 ALAN MAYNE GODALMING Surrey, UK
Busy with the Canadian Gold, Bank Barclays and Bank UBS
ALAN MAYNE
Alan Mayne is headed back into the world of investment banking after
leaving his role as chief financial officer of Harry Winston Diamonds.
He's another big hire for Barclays Capital as they build out in Canada.
Mr. Mayne
is the new head of diversified, consumer, industrial, technology, media and telecom investment banking for Barclays Capital in Toronto.
KHAMOUS
, société par actions simplifiée à associé unique est active
depuis 2 ans.
Située à PARIS 16 (75116), elle est spécialisée dans le secteur d'activité de l'organisation de foires, salons professionnels et congrès.
DOMINIAN DIAMONDS UK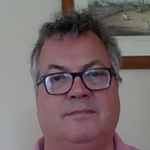 RICHARD CHETWODE, born 06/05/1964 British, Company number in UK 08448149
21, Northhampton, United Kingdom
For further information: Mr. Richard Chetwode, Vice President, Corporate Development - +44 (0) 7720-970-762 or 
rchetwode@ddcorp.ca
; Ms. Kelley Stamm, Manager, Investor Relations - (416) 205-4380 or 
kstamm@ddcorp.ca
BLUE DIAMS LTD. Sigle :
BLUES DIAMS LTD. Administration : Gérant : TIMSIT Youval
Chlomo . Capital : 300000.00 euros. Adresse : 11 traverse Barral
13009 Marseille. Origine du fonds : Création d'un fonds de
commerce. Etablissement : Etablissement principal. Activité : vente
achat de produit de pierres précieuses publicité en tous genre marketing
management vente achat montre. Date de commencement
d'activité : 4 août 2016.
Guillaume KERDELO
es sites WWW.CAPITALDIAMS.COM - WWW.GEMEKO.COM - WWW.GESTION-PATROIMOINE4C.COM -WWW.LAPLATEFORME-VIP.COM. : Les recherches de l'ADC LORRAINEGUILLAUME NICOLAS KERDELO, born march 1984
139, Rue de Tolbiac
F-75013 PARIS
Gérant du Fix Import Export, BTC Cap Ltd.
Address: 24, Grenfell Road, London W11 1TQ, Human Resource Manager
chez Cabinet Saint Pierre Immobilier, Adresse: Marseille 05, PRovence-Alpes
Côtes d`Azur, France
Républic Tchèque: Trading-Capital-s.r.o. Adresse: Jaurisova 515/4,
Michle CZ- 14000 Praha 4, 
Identifikační číslo: 05047587

GUILLAUME NICOLAS KERDELO, born march 1984
olutioninvestissement.com est édité pour le compte de la société :
Blue Diams ( France)
Bureau Administratif et Financier: 10, Rue de la Paix – 75002 PARIS – FRANCE
Adresse 2: Avenue Rogier, 12 bte 2 – 4000 LIEGE –BELGIQUE
Adresse 3 : 11 TRAVERSE BARRAL 13009 MARSEILLE FRANCE
DENIS STEVEN LUIZ FRANCE AND UK
Date of birth 
September 1981
FOSDYKE TRANSPORTATION LTD. (05814013) ENGLAND
12 The Shrubberies, George Lane, London, E18 1BD in cooperation with
Paris and Global Diamonds