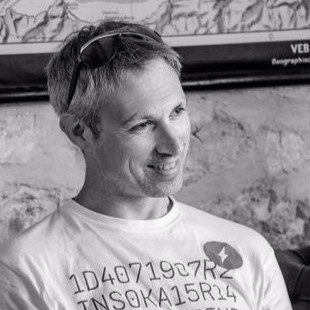 Gavin Wood
Founder/President, Web3 Foundation Founder/CTO, Parity Technologies
London, United Kingdom
Free-Trust Technologist currently focused on building the Polkadot Protocol. President and Founder of Web3 Foundation, Founder and CTO of Parity Technologies (previously Ethcore).
Co-founder of Ethereum. During my role as CTO, I coded the first functional implementation of the platform released as "POC-1" and authored "Yellow Paper", the first formal specification of any blockchain protocol. Inventor of the Solidity language.
Advisor and founder of other organizations including Grid Singularity, Blockchain Capital, Polychain Capital and Melonport.
Experience
Web3 Foundation
President and Founder
Company NameWeb3 Foundation
Dates EmployedJun 2017 – Present
Employment Duration1 yr 6 mos
LocationZug, Switzerland
The Web3 Foundation nurtures and stewards technologies and applications in the fields of decentralized web software protocols, particularly those which utilize modern cryptographic methods to safeguard decentralization, to the benefit and for the stability of the Web3 ecosystem.
Parity Technologies
Founder / Lead Developer
Company NameParity Technologies
Dates EmployedOct 2015 – Present
Employment Duration3 yrs 2 mos
LocationLondon, United Kingdom
Parity's mission is to enable businesses and organisations to capitalise on blockchain technology and benefit from the new opportunities it presents. We develop cutting-edge software solutions for enterprises and industries to unlock the full value of decentralised technology. We believe that decentralised technology has the power to fundamentally change and enhance the syst... See more
Grid Singularity
Co Founder
Company NameGrid Singularity
Dates EmployedOct 2015 – Present
Employment Duration3 yrs 2 mos
LocationGlobal
GridSingularity is a new venture that facilitates an Internet-based decentralised energy data management and exchange platform built on the most advanced blockchain technology.
Ethereum
Co-Founder and CTO
Company NameEthereum
Dates Employed2013 – 2015
Employment Duration2 yrs
OxLegal
Directory of Technology
Company NameOxLegal
Dates EmployedJul 2013 – Jan 2014
Employment Duration7 mos
Lancaster Logic Response
Technical Director
Company NameLancaster Logic Response
Dates EmployedDec 2011 – Sep 2013
Employment Duration1 yr 10 mos
Research, design, develop and prototype of the core product, a state-of-the-art real-time musical-audio analysis engineering environment, using advanced MIR algorithms, machine-learning and patented in-house techniques.
Quid Pro Code
Consultant
Company NameQuid Pro Code
Dates EmployedAug 2007 – Nov 2011
Employment Duration4 yrs 4 mos
Project for Microsoft Research Cambridge: Consultation and development of advanced API/environment for media-analysis and (re-)synthesis using C++11.
Project for Microsoft Research Cambridge: Consultation for networked audio system; prototyped using C++/CLR and C# with Windows Forms.... See more
Frontier Developments
Engine Sublead Programmer (Audio)
Company NameFrontier Developments
Dates EmployedDec 2005 – Feb 2007
Employment Duration1 yr 3 mos
LocationCambridge, UK
Researched, designed and led the development of the audio portion of Frontier Developments 'next-generation' cross-platform game engine across all three platforms. Conceptual design accepted for publication at international conference (DAFX)
InTechnology Plc
Programmer
Company NameInTechnology Plc
Dates Employed2000 – 2001
Employment Duration1 yr
Web-interface and back-end for administering DNS records remotely.
Reverse-engineering existing application's database to allow feature addition.