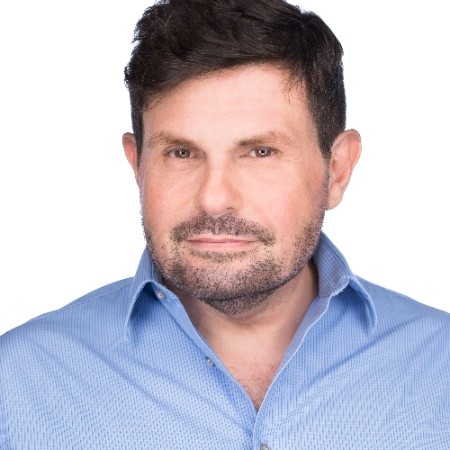 MULLER FINANCIAL AND TRADING SA, en liquidation
Amin Mirabdolbaghi
Status: active (currently has mandates) in Dubaï from Curtilles
[Only admins are allowed to see this link]
[b]Results for Amin Mirabdolbaghi
persons listed in the commercial register by the name of Amin Mirabdolbaghi:
First name / name Place of residence Place of origin
Amin Mirabdolbaghi
Currently working for: MULLER FINANCIAL AND TRADING SA, en liquidation
Credit check: Check creditworthiness now Dubaï Curtilles
SOGC notifications
SOGC publications by the name of Amin Mirabdolbaghi.
SHAB: 230 / 2015 from 26.11.2015 (Page 7)
MULLER FINANCIAL AND TRADING SA, à Genève, CHE-304.028.335 (FOSC du 06.08.2015, p. 0/2309763). Donati Ornella Fabiana n'est plus administratrice;
ses pouvoirs sont radiés. Mirabdolbaghi Amin, jusqu'ici président, reste seul administrateur et continue à signer individuellement. Signature individuelle a été conférée à Girard Maria, de Vuisternens-devant-Romont, à Genève.
With an excellent knowledge of Russia, the former USSR, Iran, Iraq, Libya, Persian and the Far East World, polyglot, evolving for more than 20 years in an international environment in the oil, petroleum products, fertilizers and agribusiness sector, I developed and managed businesses with different companies by providing expertise in financial assessment and geopolitical risks.
Director of Muller Financial LTD with a mission to develop and manage the business of oil transactions, petroleum products and fertilizers for customers in Iran, Iraq, Libya, Russia and the former USSR, in the Persian World and the Far East
Previously, Trader and Business Development Manager at Gazprom-Neft GmbH with responsibility for business development and project management between Russia and European countries and also Iran, Libya and Syria. Beforehand, Far East Operation Manager at Yukos Oil with the management of Russian oil and petroleum export projects for Far Eastern customers
Finally:
Business Development Manager and Trader chez Kangqi Oil Trading
Sales Manager at Nestle Russia
Assistant to the General Manager at Hoffmann-La Roche
Qualities: strategic and operational, good interpersonal skills, results oriented, good analytical skills, adaptable, negotiator
Experience
Muller Financial LTD
Director
Company NameMuller Financial LTD
Dates EmployedJan 2009 – Present
Employment Duration9 yrs 10 mos
Since 2009 • Director • Muller Financial LTD • Trading of petrol and fertilisers • Geneva • Switzerland
Developed petroleum transaction business, petroleum products and fertilisers for clients in Iran, Iraq, Libya, Russia and the former USSR, in the Persian world and the Far East
Developed and implemented the development strategy with identification of strategic targets
Used professional networks, knowledge of countries and their ecosystem, lobbying
Gave advice to different companies and assessments of geopolitical and financial risks a... See more
Gazprom-Neft GmbH
Trader and Business Development Manager
Company NameGazprom-Neft GmbH
Dates Employed2006 – 2009
Employment Duration3 yrs
LocationVianna, Austria
Trader and Business Development Manager • Gazprom-Neft GmbH • Trading of oil and petroleum products from Russia • Vienna • Austria
Business Development and Project Management... See more
Petroval SA, subsidiary of YUKOS
Operation Manager Far East
Company NamePetroval SA, subsidiary of YUKOS
Dates Employed2003 – 2006
Employment Duration3 yrs
LocationGeneva Area, Switzerland
Operation Manager Far East • Yukos Oil • Trading of oil and petroleum products from Russia • Geneva • Switzerland
Managed export projects for petroleum and petroleum products to Far East customers... See more
Kangqi Oil Trading
Business Development Manager
Company NameKangqi Oil Trading
Dates Employed2000 – 2003
Employment Duration3 yrs
LocationGeneva Area, Switzerland
Business Development Manager and Trader • Kangqi Oil Trading • Trading of oil and petroleum products from Russia, Sudan, Equatorial Guinea, Angola • Geneva and Singapore • Switzerland and Singapore
Nestle Russia
Sales Manager • Nestle Russia • Agrifood • Moscow • Russia
Company NameNestle Russia
Dates Employed1995 – 2000
Employment Duration5 yrs
LocationMoscow, Russian Federation
Sales Manager • Nestle Russia • Agrifood • Moscow • Russia