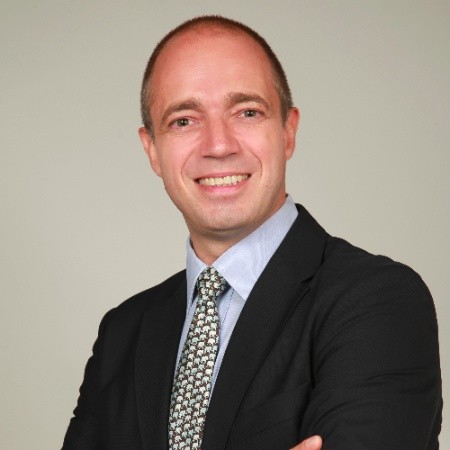 Jean-François De Saedeleer
Team and project management
Vienna, Vienna, Austria
Mr. De Saedeleer has 15 years of international project management and 10 years of quality, production and process experience. His positive attitude and friendly personality have helped him to easily complete unfamiliar tasks, meet difficult deadlines, and has motivated Mr. De Saedeleer throughout his career to manage multiple tasks simultaneously without losing focus. He is an enthusiastic, goal-oriented, organized, and self-motivated professional with strong analytical, reporting, negotiation and time management skills. Across his career, he has established and maintained effective working relations with people in a multicultural, multi-ethnic environment with sensitivity and respect for diversity. His language skills are as follows: French (mother tongue), English (fluent) and German as well as Dutch (working knowledge). Mr. De Saedeleer is willing to travel.
Management and leadership: 15 years
- Up to 40 people including managers, foremen, operators, and sub-contractors
- Participation in management committees
- Budget responsibilities up to of 5 million EUR/year
Quality: 10 years
- Experience in designing, implementing, supervising, and improving quality
- Production and laboratory levels
Production and process: 10 years
- Experience with safety, quality, delivery, costs, sustainability, and moral issues
- Food industries e.g. fruit processing, breweries, beverages, and dairies
Project approach: 15 years
- Experience in identification, formulation, implementation, monitoring, closure, and evaluation of projects.
Mr. De Saedeleer favourite topics are related to continuous improvement, governance and management, food safety, maintenance - change in production and quality equipment, value chain and supply-chain improvement for fast moving consumer goods, professional training, trade and Industrial development, sanitary and phytosanitary - technical barrier to trade.
Show less Show less of Jean-François' summary