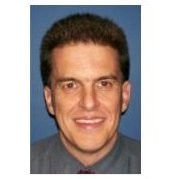 In 2013 I had a call from New Zealand. The Russian Scammer Frank Reymond or Gibson Stoval told me, that I need a lawyer. A person with a fake name called me. 
Am sure that Baker is knowing Noel Gessler.
Noel Gessler

Director at Habsburg Holdings Ltd
Auckland, New Zealand
Senior IT/SAP/Supply Chain/Business Executive with 15 Years international multi industry, IT, Business,Programme Management & Supply Chain experience ( Heavy Engineering (Rail, Maintenance, Repair,Operations (MRO), Enterprise Asset Management (EAM), Steel, Hi Tech , FMCG/Consumer Goods/Retail... 
Director: Habsburg Holding Ltd.
April 2012-present
Auckland New Zealand
Senior Project Manager Business Advisor
Auckland Council
April 2013-May 2015
Senior ERP Programm Manager Transport for New South Wales (TfNSW)
PwC Quality and Risk Service Nov. 2013-May 2014
Brisbane, Australia
Manager SAP Applications TENZING Ltd.
June 2010-March 2012
Executive Manager Business Solutions Hewlett Packard New Zealand
Senior Enterprise Applications Manager
Deloitte Consulting USA
Nov. 2007 - Sept. 2007
Senior Manager Capgemini 2002-2003
Director of IT
ITT Industries, ITT Canon USA
May 2000 - May 2002
Senior Manager
Ernst & Young USA
1998-2000
National SAP/ERP Project Manager
Transnet/Transwerk Ltd. South Africa